10×10
Partner Frank Green was delighted to have taken part in this year's Article 25 charity auction 10×10 Isle of Dogs. His contribution depicted a local garden, here in Greenwich, on the site of the former Ballast Quay.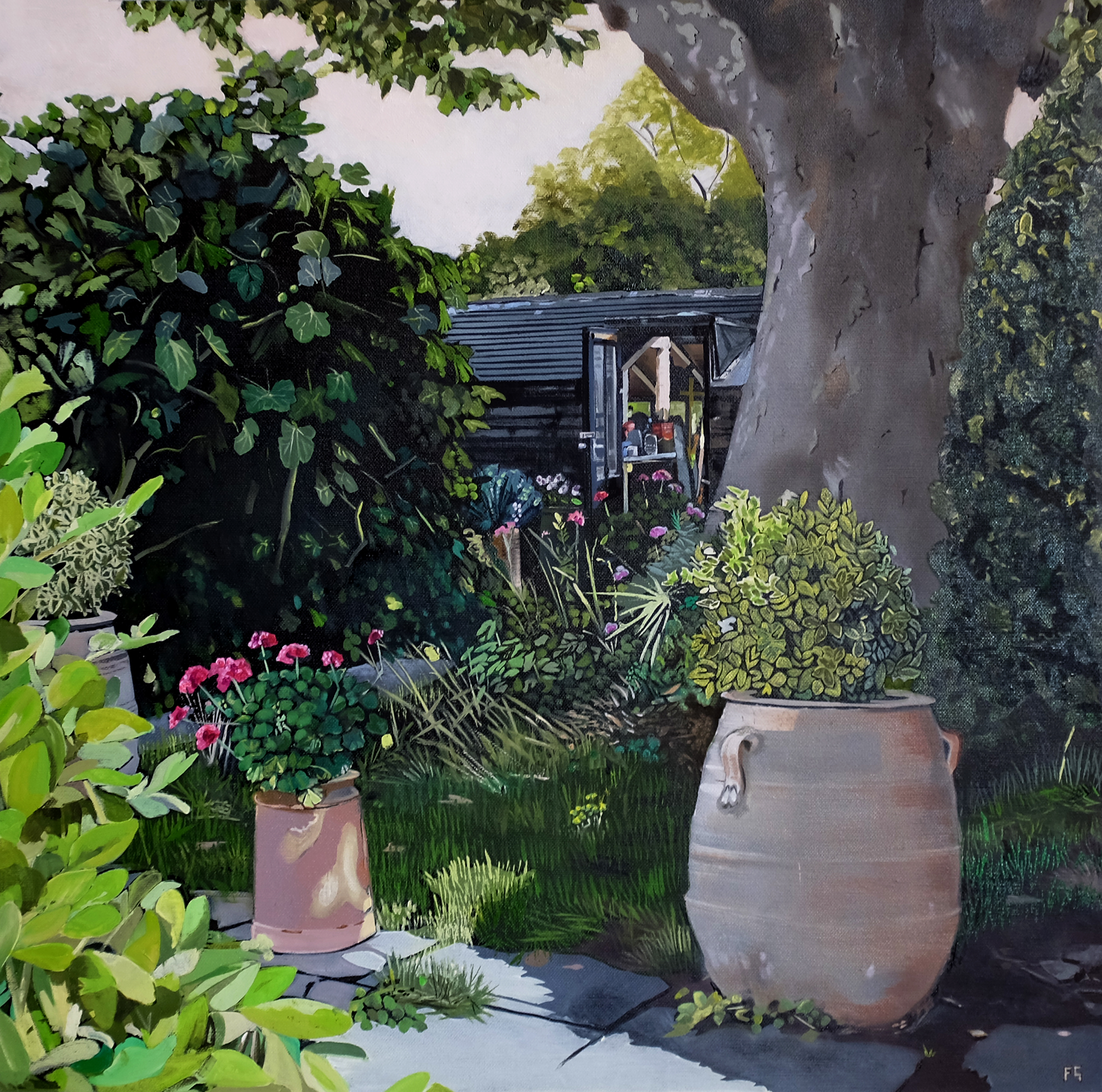 10×10 London is Article 25's flagship fundraising event. A unique concept, 10×10 brings together 100 prominent artists, designers, and architects to create 100 pieces of art, offering 100 unique reflections on the constantly changing landscape of the city.
An abstracted grid of 100 squares was superimposed across the Isle of Dogs, the river, and parts of Greenwich and Poplar, so as not to miss out on the architectural riches on display in these neighbouring parts of the city. The Isle of Dogs has a long history of change. It was a major shipping market hub for London acting as a gateway for international shipping both imports and exports for the capital. Fast forward to today and Canary Wharf sits proudly at the centre of the same Isle of Dogs location, exporting global financial services, real estate development and associated corporate consulting services.
Article 25 is an architecture charity based in London using design to improve health, livelihood and resilience to disasters. They are driven by Article 25 of United Nation's Universal Declaration of Human Rights, which states that everyone has the right to adequate and dignified shelter. The vision is of a world where all communities have access to better housing, safe school buildings and effective clinics and hospitals, and we provide the skills and knowledge needed to make this a reality.
This year's auction raised over £50,000 for the charity.